We are seeking a commission groomer with at least 2 years grooming experience that works well with our clients as well as our grooming team.
Thank You.
Matthews Festival Shopping Center | 704.847.8919
10416 East Independence Blvd., Suite 670 | Matthews, NC 28105
Open: Tuesday through Saturday from 8:00am to 5:00pm
Grooming Services
Bark 5th Ave, LLC is dedicated to high quality, professional pet grooming. Our facility is clean with an open friendly atmosphere. We have a caring, experienced staff that will make you and your pet feel right at home.
Grooming Gallery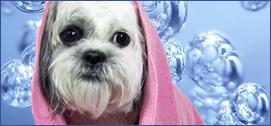 Contact Us Today!
Bark 5th Ave LLC
10416 E Independence Expy,
Matthews, NC 28105
(704) 847-8919