Services include:
Bathing
Conditioning Treatments
Hand fluff drying
Variety of high quality shampoos, according to your dogs' needs
Nail clipping and filing
Ear cleaning and plucking
Anal gland expression
Teeth brushing available upon request
Hair clipping - customized clips to your specifications.
BB&T (Bath, brushing, and trim) includes:
Bath, hand fluff drying, nail clipping, ear cleaning and plucking, trimming the hair on the face, feet and sanitary clip.
Full groom includes:
All of the above, plus full body hair clipping.
Matthews Festival Shopping Center | 704.847.8919
10416 East Independence Blvd., Suite 670 | Matthews, NC 28105
Open: Tuesday through Saturday from 8:00am to 5:00pm
Bark 5th Ave is dedicated to high quality, professional pet grooming services to the following areas, Charlotte, Ballantyne, Mathews, Mint Hill, & Monroe NC.
Grooming Services
Bark 5th Ave, LLC is dedicated to high quality, professional pet grooming. Our facility is clean with an open friendly atmosphere. We have a caring, experienced staff that will make you and your pet feel right at home.
Grooming Gallery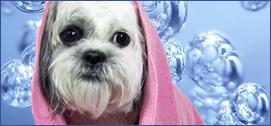 Contact Us Today!
Bark 5th Ave LLC
10416 E Independence Expy,
Matthews, NC 28105
(704) 847-8919